Some people wanted the (very easy) recipe for the pickled eggs. I brought them because they were inexpensive protein that could sit out on a table. I got the recipe from Fran McPherson in 1987. The photos below are of some I made for a medieval campout in 2007. The garlic went stripey, because it was floating, so think about putting the garlic in last if you like that effect. I'm not sure it can be re-created.
small can of beets (not pickled beets, just canned beets)
hard boiled eggs
vinegar
slice of onion
tablespoon of sugar
whole cloves
(and I add cloves of garlic, too, and more onion than one slice ;-)
Get the smallest eggs you can find so more fit in the jar, if you're taking them camping, and if you want them to be snack-sized.
(That's me waving at my reflection in the jar.)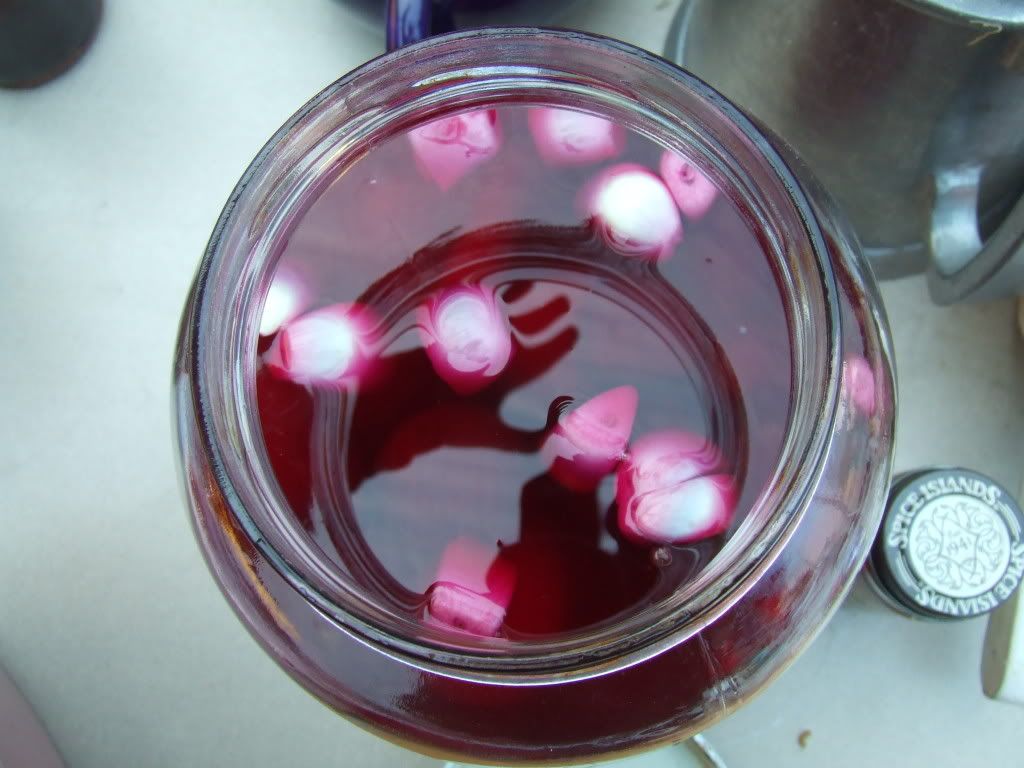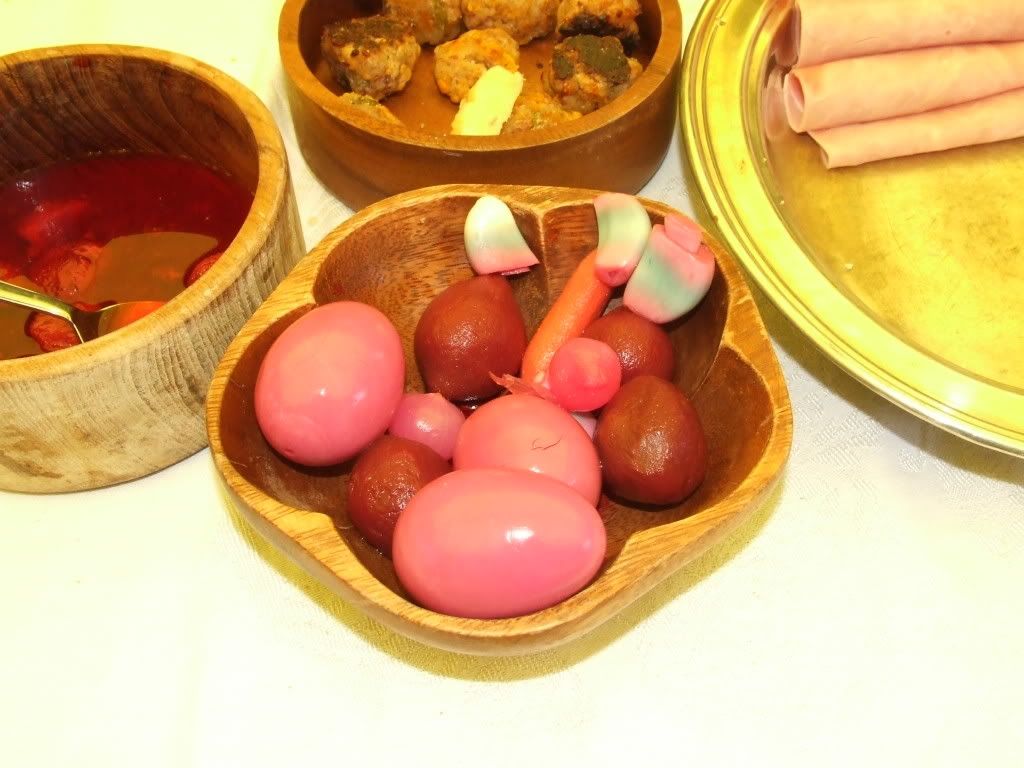 ---
Here's a smaller jar of pickled eggs Holly made last summer. The photo links to the
Just Add Light
post in which it appeared.